The Rowans, Seaton, EX12 2UH

01297 441 451

Enquire now

Book a viewing

Opening times
We're currently closed. We're next open on Saturday at 10:00
Seaton
The Rowans

| Devon, EX12 2UH
-
2, 3 & 4 bedroom homes
We're currently closed. We're next open on Saturday at 10:00

Property to sell? Ask about our Assisted Move scheme
Baker Estates – new homes redefined.
The Rowans is a popular development of thirty-six stunning 2, 3 & 4 bedroom houses, bungalows and chalet bungalows. The final release of homes are now available, book your appointment to view to avoid disappointment.
Baker Estates takes pride in the fact that each home has been designed to take advantage of the aspect and will be built using a mix of modern and natural materials, with landscaping to enhance and blend in with the local environment. These homes will be enjoyed for generations to come.
The Rowans is an exclusive collection of contemporary designed homes, energy efficient and economical to maintain and run. You can be confident that there is a fantastic design waiting for your family to make into a perfect home.
Development Layout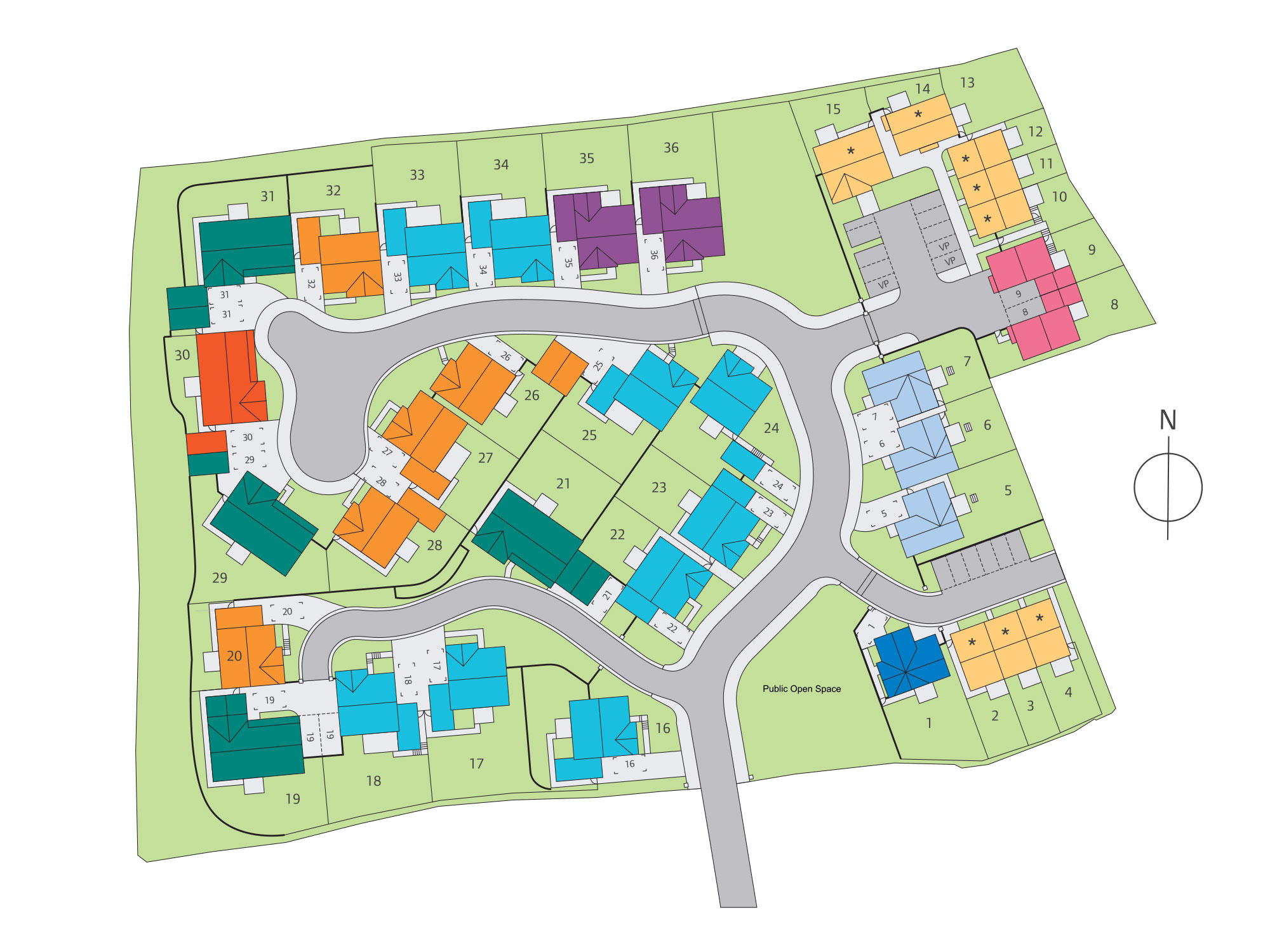 The world-famous Jurassic Coast
Stretching from Exmouth in the west to Studland Bay in the east, the Jurassic coast is truly an ancient wonder, listed by Unesco as the UK's first World Heritage Site in 2001. Nearly a hundred miles of spectacular scenery covers 185 million years of geological activity. During the Triassic era this area was a desert, while in the Jurassic it was part of a tropical sea, and in the Cretaceous it was covered by swamps.
<
Map showing places within a 15 mile radius
You can zoom in and out by holding CTRL or ⌘ and using the mousewheel
Gallery
Click image to zoom
Help to Buy
So how does it work?
The government could lend you up to 20% interest free for 5 years, and repayable at any time, or when you sell.
So you can get a regular mortgage from a bank or building society for as little as 75% of the price!
You own 100% of your home!