Hayne Farm, Honiton, EX14 3FP

01404 819 544

Arrange a viewing

Opening times
Viewings by appointment only. Please contact our sales team between 10:00 to 17:00
HOME EXCHANGE AVAILABLE
Honiton
Hayne Farm

| Devon, EX14 3FP


2, 3, 4 & 5 bedroom homes


from £339,995
Viewings by appointment only. Please contact our sales team between 10:00 to 17:00

THE CHERRY - 3-BEDROOM HOME WITH INTEGRAL GARAGE - PRICES FROM £339,995
THE CHERRY - 3-BEDROOM HOME
The Cherry is a delightful 3-bedroom semi-detached house set over 3 floors with an integral single garage and parking. Prices starting from £339,995. Take a virtual tour of The Cherry by clicking the link below.
New homes at Hayne Farm
Rich in history and with a vibrant atmosphere, the community of Honiton is on the doorstep of an Area of Outstanding Natural Beauty and will make you feel at home from the moment you arrive. Located in the civil parish of Gittisham, on the western edge of this lively market town, the sweeping, open countryside all around makes for the perfect backdrop to your new address. The landscape is reflected in the development's crafted open spaces.
Whether you're a couple or a family, you'll find everything you need to complement today's busy lifestyles. There are schools for all ages, with Ofsted ratings 'good' or 'outstanding', excellent road and rail links and the superb Jurassic Coast – all within easy reach. For something a little different, there is an abundance of cultural shows and festivals to enjoy throughout the year.
Choosing one of our homes at Hayne Farm means you will have a well-designed, warm home, that is energy efficient and economical to run and maintain. Because of its assured quality, it will be a home that will last the test of time for generations to come. Baker Estates – good things happen here.
Development Layout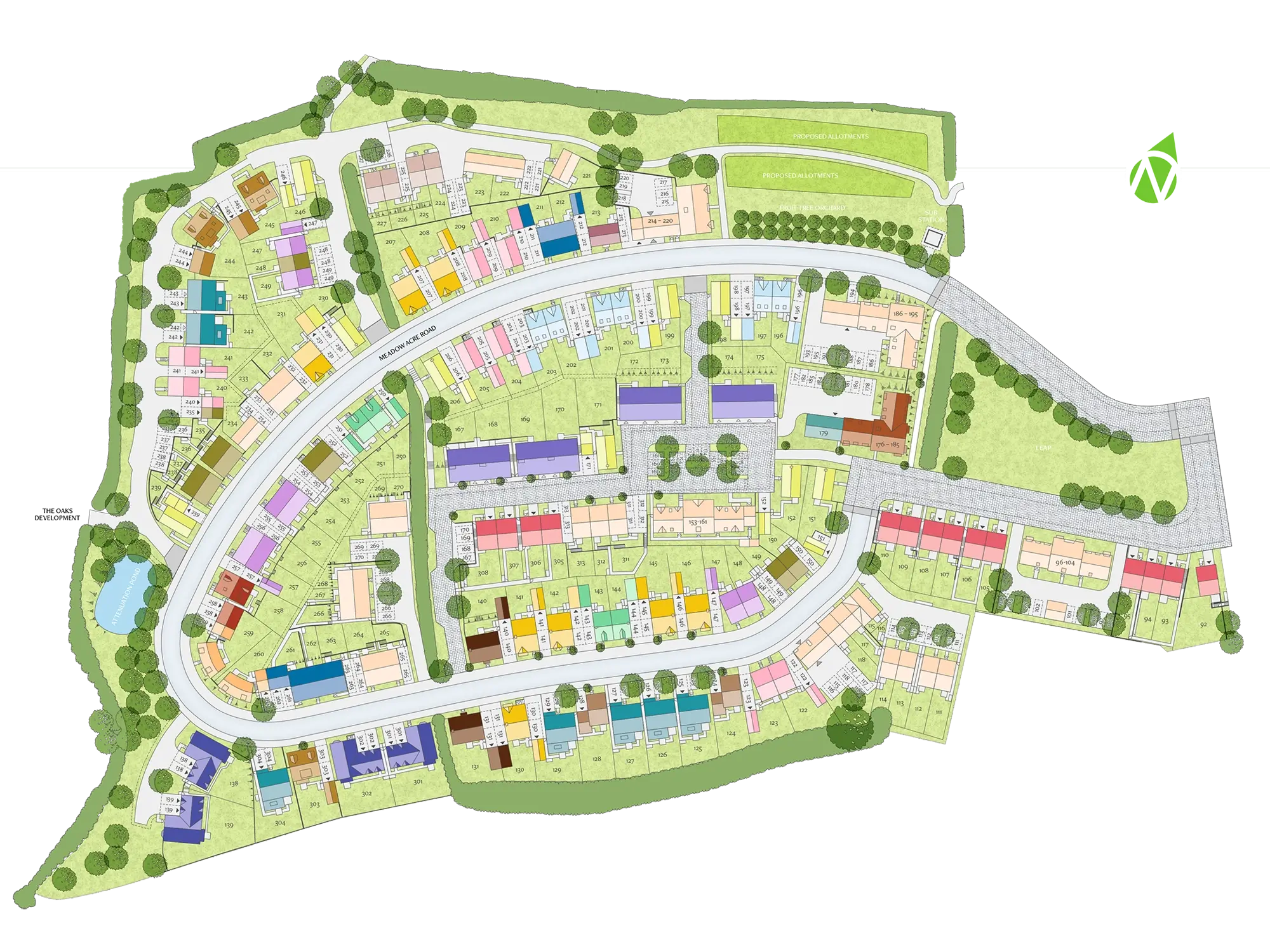 Truly an Area of Outstanding Natural Beauty
There is something wholly enchanting about a holiday, or even a simple day trip, to the beautiful and iconic Devon coast. Walks and games on the beach, taking a tram ride, tasty fish and chips, maybe an ice cream (or two!) can all be enjoyed just a few miles away from Hayne Farm in the popular seaside town of Seaton.
OPTIONAL UPGRADES
FOR YOUR NEW
BAKER ESTATES HOME
Make your new house your dream home with our wide range of optional upgrades and extras. Designed to let you customise your new home with ease, take a look through our brochure and explore your options.
Download yours
ENERGY EFFICIENT FEATURES IN YOUR NEW BAKER ESTATES HOME
We are committed to reducing the environmental impact of our homes, so we make sure that every Baker home comes with energy-efficient features as standard – also helping to save you money.
Find out more
Gallery
Click image to zoom
<
Map showing places within a 15 mile radius
You can zoom in and out by holding CTRL or ⌘ and using the mousewheel