Greenhill, Kingsteignton, TQ12 3BD

Closed

Enquire now

Book a viewing

Opening times
All enquiries to head office
Kingsteignton
Greenhill

| Devon, TQ12 3BD
All Sold
2, 3 & 4 bedroom homes
All enquiries to head office

A Warm Welcome Awaits
This small, select enclosure is very different to the much larger new homes developments on the periphery of Newton Abbot and Kingsteignton.
Located on the eastern fringe of Kingsteignton, with far reaching views of St Michael's Church across to Haytor, this collection of just 36 properties offers a choice of stunning two, three and four bedroom homes.
Each style is considerately designed, using a mix of modern and natural materials with landscaping to preserve and enhance the character of the local area. The quality look and feel continues inside too, with sleek, modern kitchens and bathrooms with high quality fittings and finishes that will delight for years to come.
Enjoy a leisurely walk or cycle ride around Hackney Marshes Nature Reserve which is only 400 yards away, and stop for a rest and bite to eat at the Passage House Hotel or Inn with its stunning views over the estuary and surrounding countryside.
Development Layout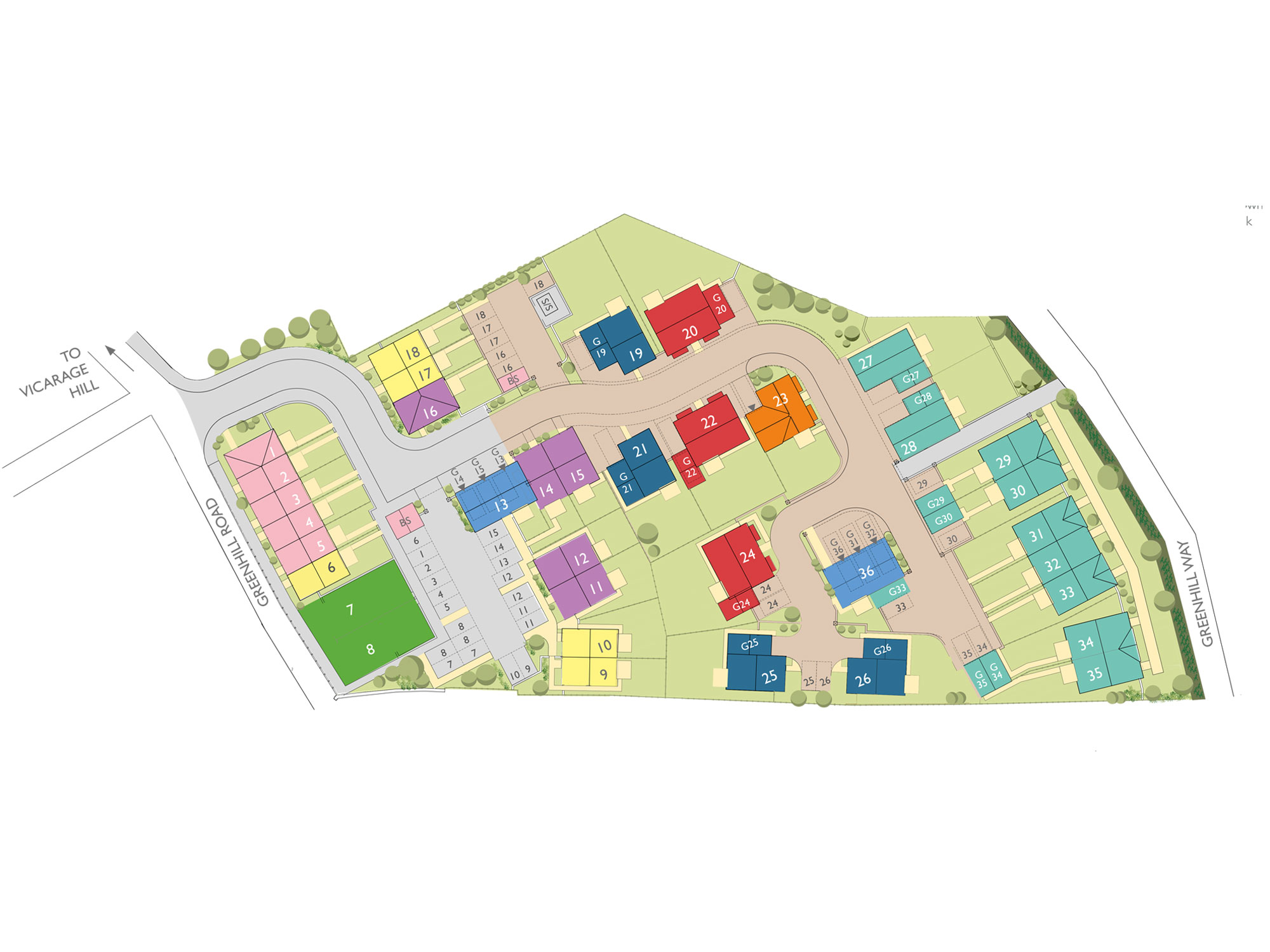 Kingsteignton The Village Within A Town
Situated at the head of the stunning Teign estuary is the village within a town of Kingsteignton, with easy access to Newton Abbot, Exeter and Torbay.
Previously the established centre of the clay industry, and until 2009 the largest village in England, Kingsteignton was keen to remain distinct from the larger Newton Abbot and changed its status to a town. As a result the town still has the feeling of a village.
<
Map showing places within a 15 mile radius
You can zoom in and out by holding CTRL or ⌘ and using the mousewheel
Gallery
Click image to zoom
Help to Buy
So how does it work?
The government could lend you up to 20% interest free for 5 years, and repayable at any time, or when you sell.
So you can get a regular mortgage from a bank or building society for as little as 75% of the price!
You own 100% of your home!